Physiotherapy Treatment Requires Mainly In Following Condition :
Paralysis Like Paraplegia, Hemiplegia , Quadruplegia, Nerve Injury , Cerebral Palsy And Other Neuro Condition Require Physiotherapy Treatment For Rehabilitation Of Patient.
PainFull Condition Like Joint Pain, Muscle Pain, Arthritis , Backache, Neck Pain,  Muscle Strain, Ligament Sprain,  Radiating Pain in Upper Limb And Lower Limb Like Sciatica Pain, Other Pain Condition.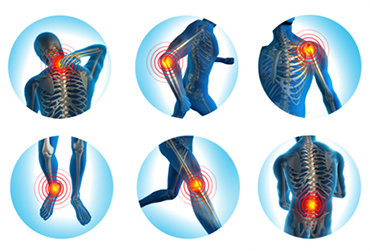 Congenital Deformities Like Cerebral Palsy , Deformity , Difficulty in Walking , After Fracture Stiffness And Age Related Weakness.
Overweight Like Obesity And Fitness Related Physiotherapy Treatment.
Caliper Training And Amputation Related Patient Post Operative Treatment.
Breathing Exercise And Cardio-Pulmonary Physiotherapy Treatment.
Muscle Chart, SD Curve , RD Test And Related Investigative Treatment Procedure.
Ante-natal, Post-natal, Burns Related Condition Treatment.