What is physiotherapy?
Physiotherapy also Called Physical Therapy is an important part of treatment for most people with Physical Related Disease or condition such as Joint Pain, Muscle Pain, Paralysis, Deformity etc.. It is run by physiotherapist, who are part of a team of healthcare professionals who help you to resume or maintain an active and independent life both at home and work. They are experts in assessing Physical movement and can show you how to protect your joints, Strengthen Muscle, Stretches Tight Muscle And improve mobility and also improving Movement And Muscle action which get paralysed. The physiotherapist will :
offer advice and reassurance
help you to feel confident about managing your condition
address any concerns or uncertainties
set appropriate goals to keep you as active as possible.
Mainly physiotherapist will start by asking you questions and examining The Condition/Disease, taking History, Body Examination And according diagnosis the Condition And Treatment Plan are accordingly.Treatment are varies according condition may include:
a programme of specific exercises
general advice on increasing your activity level and avoiding exercise-related injuries
pain-relief treatments such as heat or ice packs, TENS (transcutaneous electrical nerve stimulation), IFT (Interferential Therapy) US (Ultra Sound) machines, Lumbar And Cervical Traction Machine, massage, manipulation, acupuncture or taping
providing walking aids or splints to help you stay mobile and independent.
Managing your pain
Physiotherapy treatments for muscle and joint pain :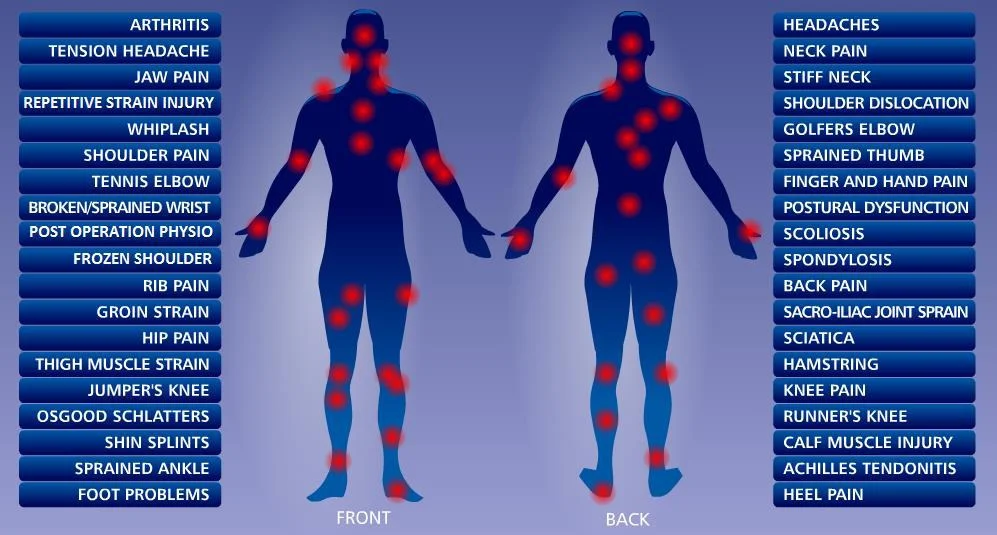 Samarpan Physiotherapy Clinic Physiotherapists are experienced in the treatment of all muscle and joint pains, including back pain, sciatica, whiplash, knee pain and shoulder pain, sprain,Strain,Frozen shoulder. Treatment options are tailored to suit the patient, including those recovering from surgery or injury, enabling quick recovery and a return to normal activities.
For appointment Call Dr. Nitesh Patel ( Physiotherapist ) : Mo No : 09898607803
Whether your injury, aches and pains are new or longstanding our Physiotherapists are specially trained to deliver the very best treatment approaches to help you get better By Physiotherapy Technique And Exercise May Include :
Exercise therapy :
Physiotherapists use exercise to help patients improve movement, flexibility and strength to reduce pain in both the short and long term. Samarpan Clinic Physiotherapists are trained to ensure every patient receives the right exercise program and they will support you to learn and carry out the program to make sure you get the most from your treatment.
Joint mobilisation & soft tissue techniques :
Hands-on treatment to joints and muscles can help reduce pain and allow the body to start to move more freely. Physiotherapists may use these techniques on patients alongside other treatment approaches such as exercise therapy to help patients get better quicker.
Hands-on Physiotherapy Techniques :
Your physiotherapist may be trained in hands-on physiotherapy techniques such as:
Joint mobilisation (gentle gliding) techniques,
Joint manipulation,
Physiotherapy Instrument Mobilisation (PIM).
Minimal Energy Techniques (METs),
Muscle stretching,
Neurodynamics,
Massage and soft tissue techniques.
In fact, your physiotherapist has training that includes techniques used by most hands-on professions such as chiropractors, osteopaths, massage therapists and kinesiologists.
Taping Technique :

Your physiotherapist is a highly skilled professional who utilises strapping and taping techniques to prevent injuries.
Some physiotherapists are also skilled in the use of kinesiology taping.
Acupuncture and Dry Needling :
Many physiotherapists have acquired additional training in the field of acupuncture and dry needling to assist pain relief and muscle function.
Electrotherapy :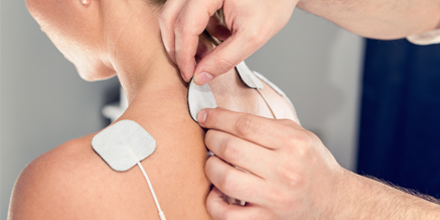 Ultrasound, IFT(Interferential Therapy), TENS,Traction, Infra Red, Paraffin Wax Bath Therapy, Electrical Stimulation, Short Wawe Diathermy, CPM, LASER are electro modalities Use For Various Purpose According to Condition Mainly Pain Relief,Joint Mobilization, Stimulating Muscle etc.
Biomechanical Analysis :
Biomechanical assessment, observation and diagnostic skills are paramount to the best treatment.
Your physiotherapist is a highly skilled health professional with superb diagnostic skills to detect and ultimately avoid musculoskeletal and sports injuries. Poor technique or posture is one of the most common sources of repeat injury.
Sports Physiotherapy :
Sports physio requires an extra level of knowledge and physiotherapy skill to assist injury recovery, prevent injury and improve performance. For the best advice, consult a Sports Physiotherapist.
Rehabilitation Of Patient :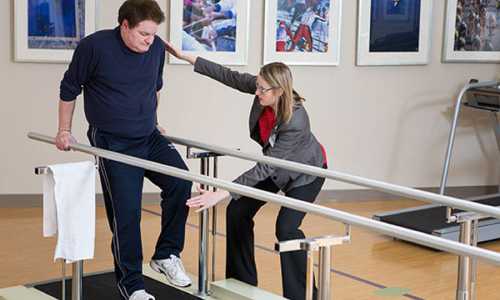 Paralysed Patient Completely Depend on Relative Require Movement Restoration, Strengthening Exercise, Balancing Exercise And Neurology Technique eg. Rood's Technique For Complete Dependence to complete independence, Physiotherapist are part of Rehabilitation of patient.
Workplace Physiotherapy :
Not only can your physiotherapist assist you at sport, they can also assist you at work. Ergonomics looks at the best postures and workstation set up for your body at work. Whether it be lifting technique improvement, education programs or workstation setups, your physiotherapist can help you.
Physiotherapy Treatment Requires Mainly In Following Condition :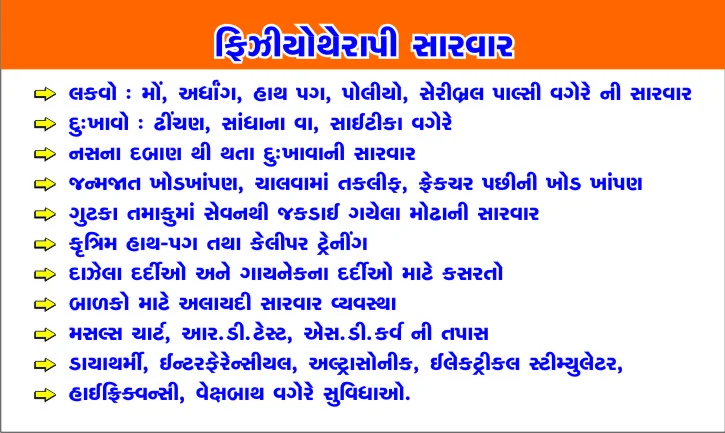 Paralysis Like Paraplegia, Hemiplegia , Quadruplegia, Nerve Injury , Cerebral Palsy And Other Neuro Condition Require Physiotherapy Treatment For Rehabilitation Of Patient.
PainFull Condition Like Joint Pain, Muscle Pain, Arthritis , Backache, Neck Pain,  Muscle Strain, Ligament Sprain,  Radiating Pain in Upper Limb And Lower Limb Like Sciatica Pain, Other Pain Condition.
Congenital Deformities Like Cerebral Palsy , Deformity , Difficulty in Walking , After Fracture Stiffness And Age Related Weakness.
Overweight Like Obesity And Fitness Related Physiotherapy Treatment.
Caliper Training And Amputation Related Patient Post Operative Treatment.
Breathing Exercise And Cardio-Pulmonary Physiotherapy Treatment.
Muscle Chart, SD Curve , RD Test And Related Investigative Treatment Procedure.
Ante-natal, Post-natal, Burns Related Condition Treatment.