INTRODUCTION
" IF IT WERE POSSIBLE TO APPLY THE PROPER SENSORY STIMULI TO THE APPROPRIATE SENSORY RECEPTOR AS IT IS UTILIZED IN NORMAL SEQUENTIAL DEVELOPMENT." said by Margaret Rood.
The Rood Approach for the treatment of central nervous system disorders was developed by Margaret Rood in the 1950s. Rood's technique can be categorized as one of facilitation and inhibition of movement.
It is one of several of the neurophysiological Approaches which developed at that time and is centered upon four basic concepts to consider during treatment: duality, the ontogenetic sequence, manipulation of the autonomic nervous system and the level of excitability of the anterior horn cell.
STAGES OF MOTOR CONTROL
Mobility
Stability
Controlled Mobility
Skill
SEQUENCE OF MOTOR DEVELOPMENT
1. RECIPROCAL INHIBITION (INNERVATION)/MOBILITY
– A reflex goverened by spinal & supraspinalcenters
– Subserves a protective function
– Phasic and reciprocal type of movement
– Contraction of agonist and antagonist
2.CO-CONTRACTION (C0-INNERVATION) /STABILITY
– Simultaneous agonist & antagonist contraction with antagonist supreme
3. HEAVY WORK /CONTROLLED MOBILITY
– Stockmeyer " mobility superimposed on stability"
– creeping
4. SKILL
– Crawling, walking, reaching, activities requiring the coordinated use of hands
TO NORMALIZE THE MUSCLE TONE
Facilitatory technique:
–To normalize the muscle tone from a flaccid state.
–Icing, fast brushing, tapping, stroking, quick stretch.
Inhibitory technique:
–To normalize the muscle tone from hypertonic or spasticstate.
–Deep pressure, slow rolling, and slow rocking.
SEQUENCES IN GROS MOTOR DEVELOPMENT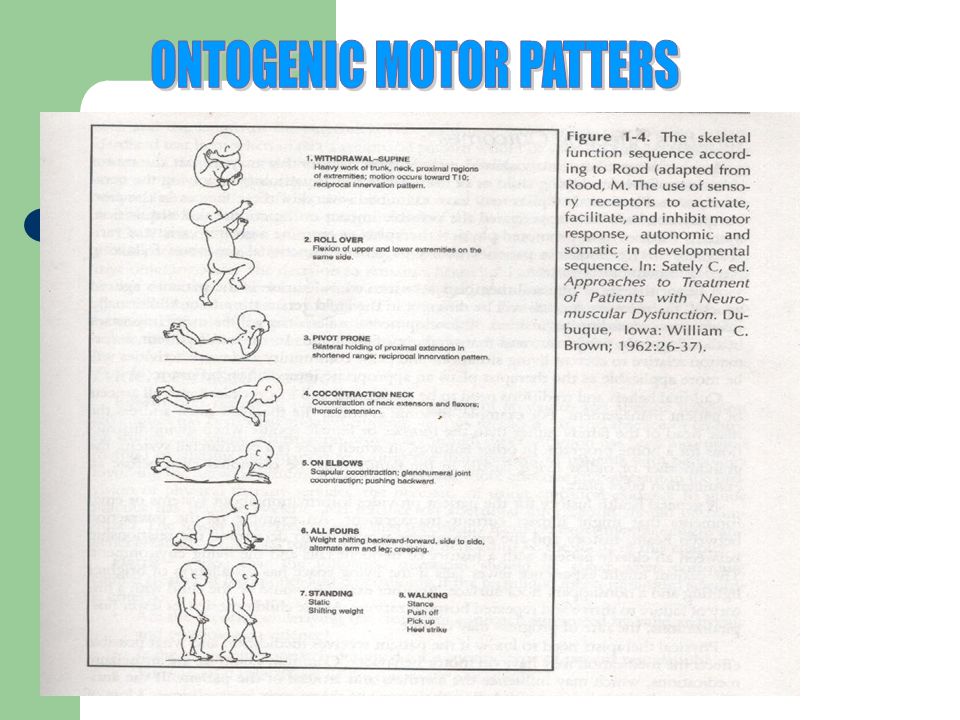 SUPINE WITHDRAWAL
Total flexion response towards vertebral level T10
Requires reciprocal innervation with heavy work of proximal segments
Aids in integration of TLR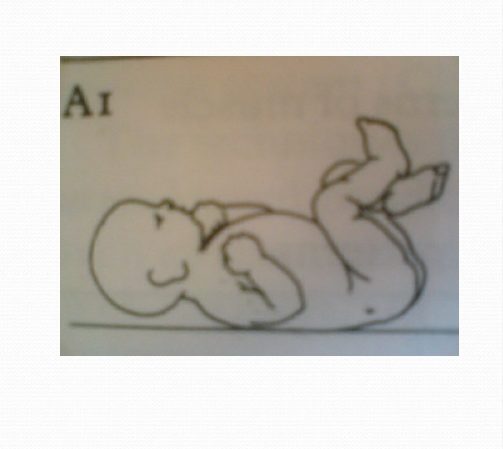 RECOMMENDED:
patients with no reciprocal flexion
Patients dominated by extensor tone
ROLLOVER TOWARD SIDE-LYING
Mobility pattern for extremities and lateral trunk muscles
RECOMMENDED:
Patients dominated by tonic reflex patterns in supine
Stimulates semicircular canals which activates the neck & extraocular muscles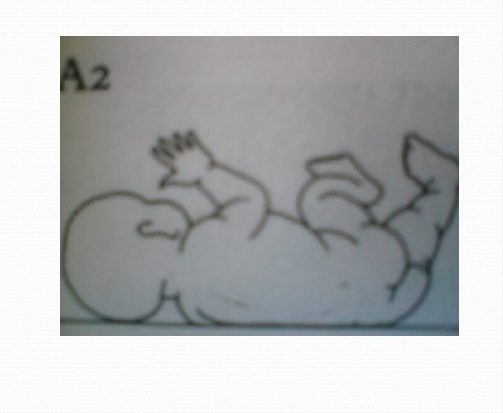 PIVOT PRONE
Demands full range extension neck, shoulders, trunk and lower extremities
Position difficult to assume and maintain
Important role in preparation for stability of extensor muscles in upright position
Associated with labyrinthine righting reaction of the head
INTEGRATION: STNR & TLRs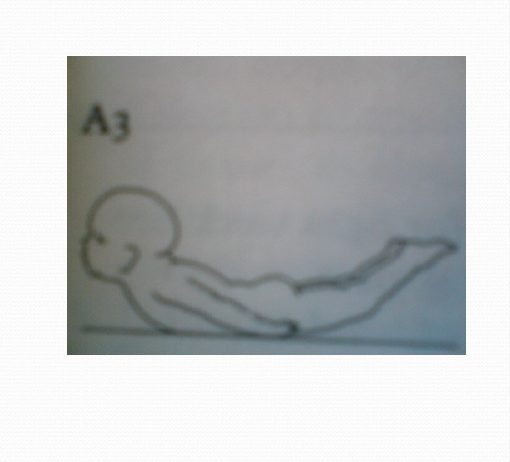 NECK CONTRACTION
First real stability pattern
Activates both flexors & tonic neck extensor muscles
RECOMMENDED:
Patients needs neck stability & extraocular control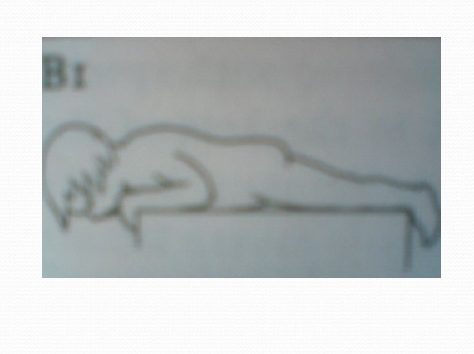 PRONE ON ELBOWS
Stretches the upper trunk musculature
Influences stability scapular and glenohumeral regions
Gives better visability of the environment
Allows weight shifting from side to side
RECOMMENDED:
Patients needs to inhibit STNR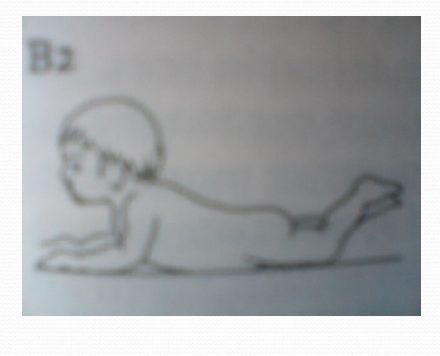 QUADRUPED
All Four limb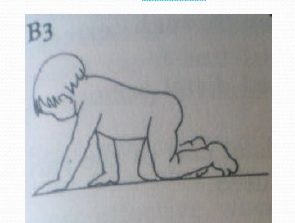 SITTING
Pressure on kneesthrough to heelsAuto facilitation.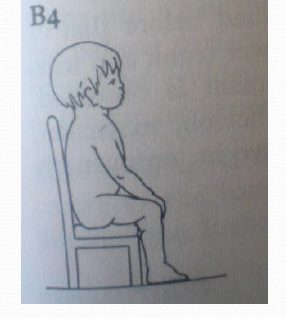 STANDING
A skill of upper trunk because it frees upper extremity for manipulation
INTEGRATION: righting
reaction & equilibrium reaction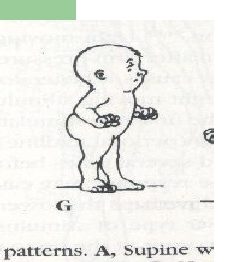 WALKING
Sophisticated process requiring coordinated movement patterns of various parts of body.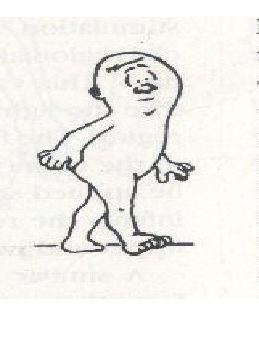 "support the body weight, maintain balance & execute the stepping motion" – Murray
ROOD'S THEORY
1. Normalize muscle tone
2. Treatment begins at the developmental level of functioning
3. Movement is directed towards functional goals
4. Repetition is necessary for the re-education of muscular response
CONTROLLED SENSORY INPUT
FACILITATORY TECHNIQE :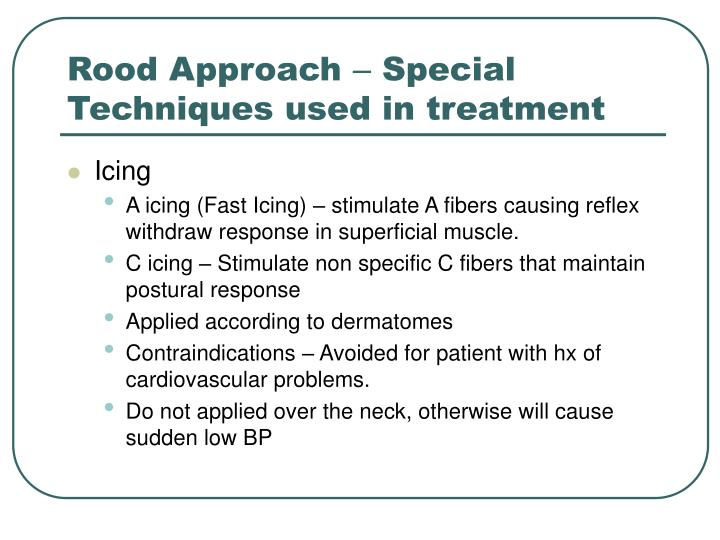 Light moving touch
Fast brushing
Icing
Proprioceptive Facilitatory techniques:
Heavy joint compression
Stretch
Intrinsic stretch
Secondary ending stretch
Stretch pressure
Resistance
Tapping
Vestibular stimulation
Inversion
Therapeutic vibration
Osteopressure
INHIBITATORY TECHNIQE
Gentle shaking or rocking
Slow stroking
Slow rolling
Light joint compression
Tendinous pressure
Maintained stretch
Rocking in developmental stages